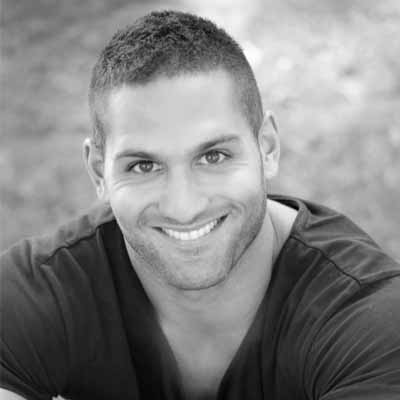 ---
Daniel Chidiac began writing in 2013 when he started to feel an overwhelming desire to express his deepest thoughts and emotions. Releasing his first title Who Says You Can't? You Do (self-help) a few years later, it received critical acclaim. It soon became an Amazon best-seller in eight countries and his writing touched millions of people worldwide. Penguin Random House soon became aware of the title and re-published the work through a six figure advance. The Instagram page dedicated to the book amassed over half a million followers.
Since then, Daniel said that he's writing has become more "creative". Moving into the world of fiction with his most recent title The Modern Break-Up (which fans are dubbing "The most relatable romance novel they've ever read"), Daniel said, "I understand the beauty of story telling now. I can express myself through different characters and it's given me an artistic freedom that I never knew existed." Daniel continues to connect with his fans on social media. You can find him at instgram.com/daniel_chidiac
You can find Daniel on Instagram at…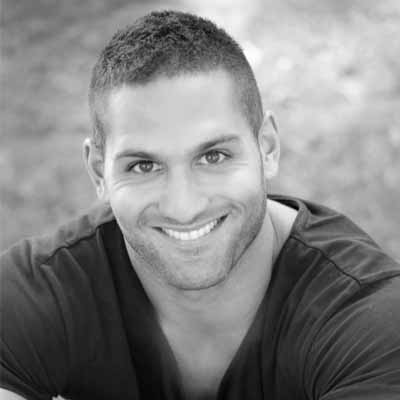 ---
A moment came in Daniel Chidiac's life when he realized he wasn't living his truth. His work didn't fulfill him, his relationships hurt him, and he was making choices that didn't align with his true values. But he did have the ability to know his own purpose–a gift we all have–and thus his journey began.
Daniel studied the lives of great achievers, sought guidance from spiritual leaders, and discovered the secrets for shaping one's own destiny. He used his personal experience of changing his life to write his powerful book- Who Says You Can't? You Do. Since it's release, it has been an Amazon best seller in multiple countries in categories such as Spiritual, Motivation and Mentoring & Coaching.
Standing out for his incisive wisdom and complete lack of gimmicks, Daniel Chidiac is an inspiring, insightful, and honest guide. His empowering system has spread organically, and it has already changed the lives of legions of readers. His Instagram page, @whosaysyoucantyoudo quickly grew, amassing hundreds of thousands of followers.
He says, "I love to resonate with people through my writing. I want to talk about things that are real, things people can relate to, and topics that we all go through. I don't like sugar coating what I feel, so I do my best to make my writing as real, raw and direct as I can. I will write what lies deep within me." Daniel is currently working on his next book, a novel called "The Modern Break-Up".
You can find Daniel on Instagram at…
@whosaysyoucantyoudo
@daniel_chidiac